Campus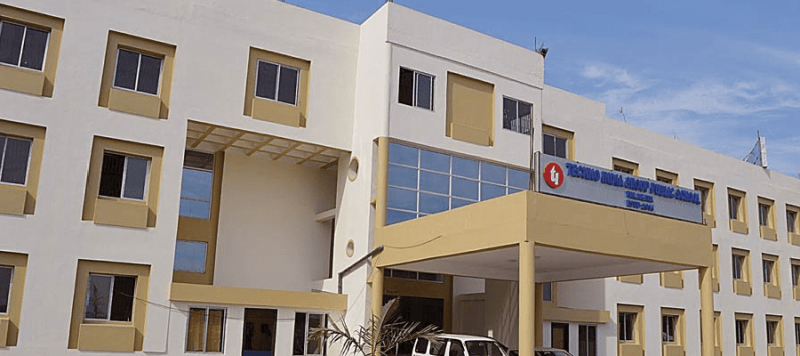 Techno India Group Public Schools are run by the largest education conglomerate of eastern India. Being the best English-medium CBSE schools in West Bengal, the school buildings have been constructed keeping in mind all advanced facilities that are to be made available to students. Children spend a significant part of their everyday inside the school campus, so that is where they grow physically, mentally and morally. The schools are located amidst sprawling ambience and greenery with wide landscapes that make them perfect for a wide-angle learning environment.

Classrooms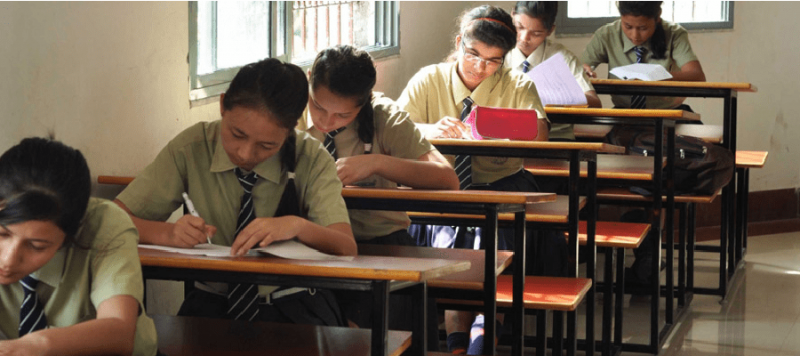 Pre-Primary
The pre-primary classrooms at Techno India Group Public Schools are equipped with child-friendly furniture like low detachable tables and low chairs, arranged in groups for optimum interaction and intermingling amongst the children. Smart boards equipped with the latest digital content help the children enjoy learning and facilitate interaction. Every classroom has a student capacity of not more than 40 to ensure an appropriate and conducive surrounding.
Primary, Middle School and Senior School
The primary and middle school classrooms at Techno India Group Public Schools are equipped with age appropriate and ergonomic furniture which provides the students ample space to keep their belongings and comfortable seating throughout the school hours. Every classroom has a student capacity of not more than 40 to ensure optimum teaching-learning experience. Individual lockers / storage space are provided at this level, keeping in mind their physical comfort, security and safe-keeping of their belongings. Smart boards are integral features of the classroom, providing maximum comfort and integration of knowledge respectively, to accelerate the teaching-learning process.
Laboratories and Activity Centres
Schools under Techno India Group have laboratories that are well-equipped with modern machines and devices.
Language lab: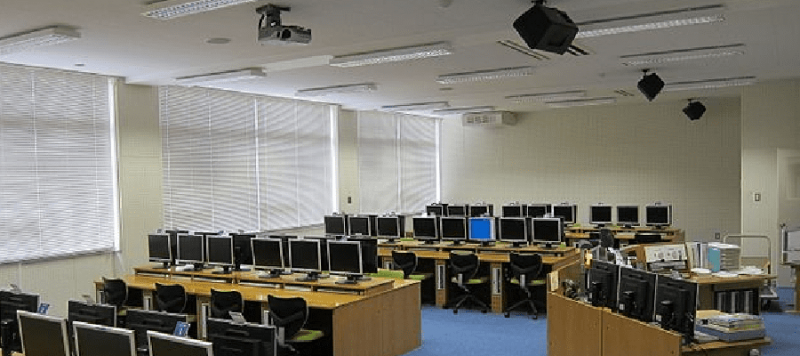 The concept of Language Lab has been essential to the development of linguistic skills, where the students undergo intensive training in speaking particular languages. The primary motive behind this initiative is to augment the auditory and oral comprehension skills of the students through specialized activities in the lab.
Computer & Research lab: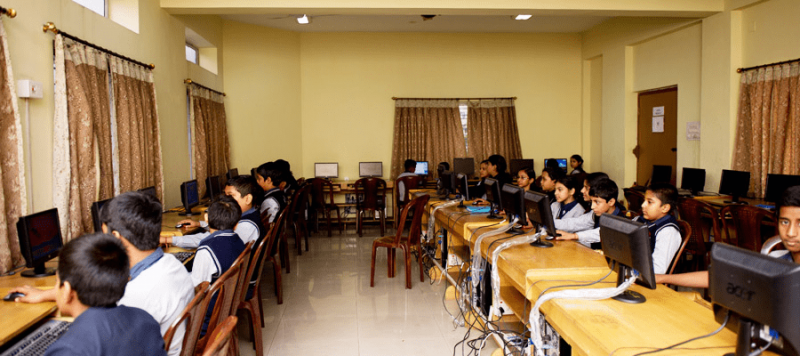 Compulsory Computer Education with Multimedia, Internet access shall be provided to the students enabling them to be at par with the educational technology of international standards. A well-equipped computer lab and mobile computers have helped knowledge to go beyond the confines of the class room. As a matter of fact we maintain a high level of computerization. In tune with the times, the school takes special care to offer computer classes to all students. Interest of students is sustained by Audio-Visual presentations.
Maths Lab: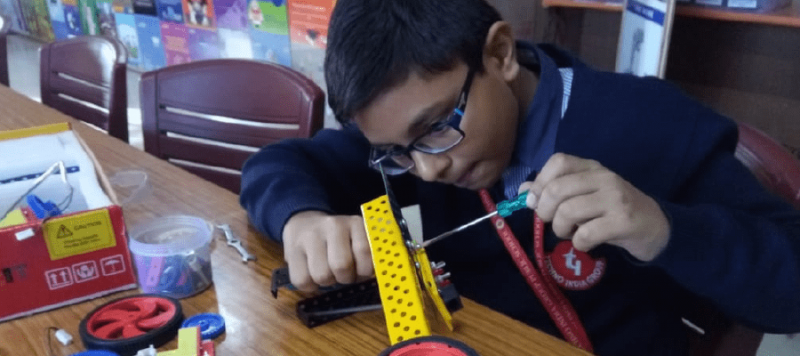 In the Maths Lab at Techno India Group Public Schools, the students are encouraged to exercise their practical insight through the use of age and curriculum specific kits. Additionally, it also helps them to dismiss the fear of the subject and makes it fun to learn mathematics.
Science Labs: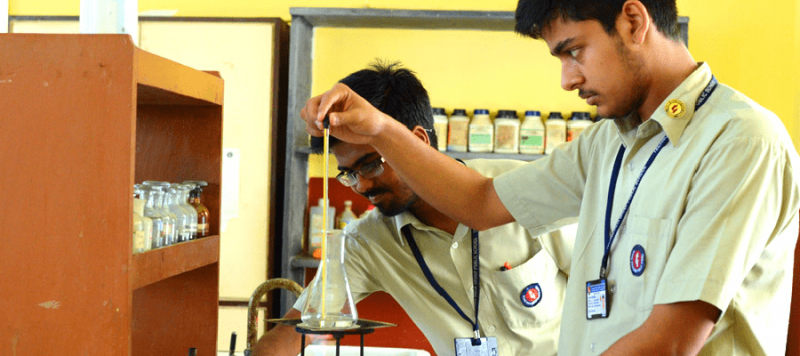 The Physics, Chemistry and Biology labs are fully equipped with all modern facilities and equipment to allow students to engage in learning through research, keeping their safety in mind. Well-trained professionals assist and engage the children, encouraging them to work in groups as well as individually to enable them to correlate practical and theoretical experiences.
Art Lab: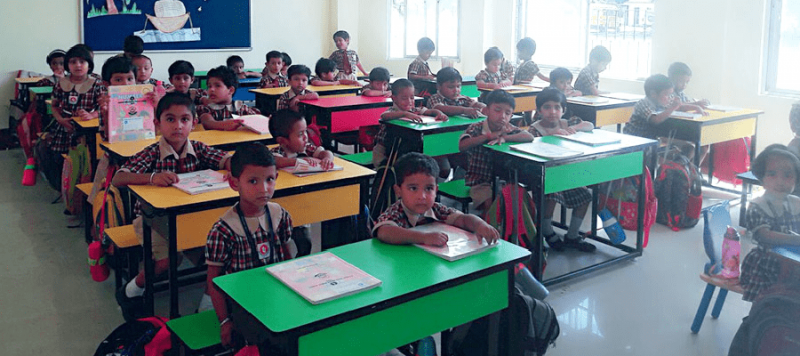 The Art lab enables the students to excel in their artistic skills. Here, students are encouraged to let their imaginations run wild and their creativities flow unhindered.
Activity Room: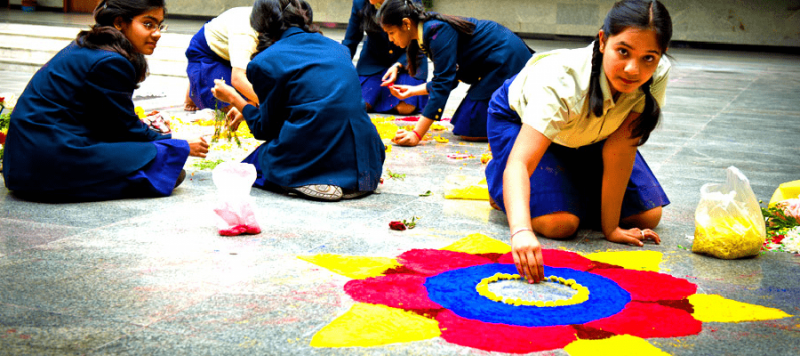 Performing Arts are a focal point of Techno India Group Public Schools so that the body and the mind are in perfect balance, and students personalities are groomed to perfection. With dedicated teachers to encourage the students to develop an interest, ability and flair in the performing arts, every opportunity is provided to give complete education in these spheres. Foreign language classes are held in every Techno India Group Public School. Calligraphy, Clay Modeling, Drawing, Gardening, Needle Work, Origami, Painting, Pottery, etc are taught in the Activity Rooms. The students are taught the responsibilities of Community Service and Environmental Protection, and are allotted duties for Library Assistance, News Board Management and the School Magazine. The students are also taught Life Skill Education in the Activity Rooms, this is an integral part of the class routine which helps the students to adapt to any situation positively and deal effectively with challenges of everyday life.
At Techno India Group Public Schools, inclusive learning runs parallel for slow learners with developmental delays, and they are included in the mainstream classrooms. Trained educators cater to the children.
Library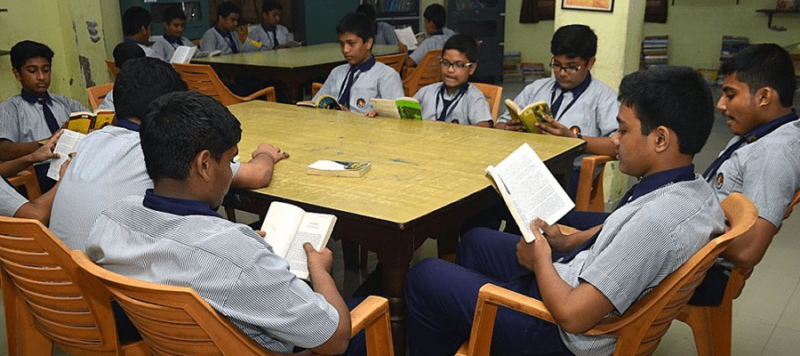 Real education exists beyond text books. Keeping that in mind, the students are encouraged to reads books of all genres to sharpen their knowledge and vocabulary. Well-stocked spacious libraries are there in all schools with a huge collection of books, a vast and updated collection of periodicals, journals, magazines, newsletters, reference books and volumes of encyclopaedia in all formats. The purpose of a well-stocked library is to inculcate reading habit amongst students. The library is updated with new books from time to time.
Auditorium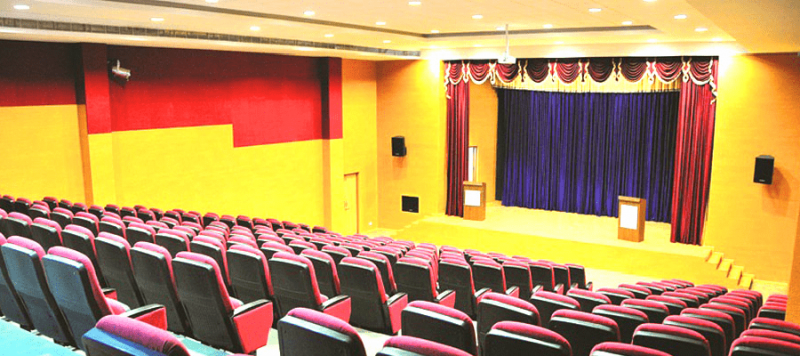 The Techno India Group Public Schools house multi-utility and spacious air-conditioned auditoriums with big sized stages for events such as Orientation Ceremonies, Parents-Teacher Meetings, Morning Assembly, Annual Concerts, Cultural and Literary Fests, and for the celebration of festivals of state and national importance.
Seminar Hall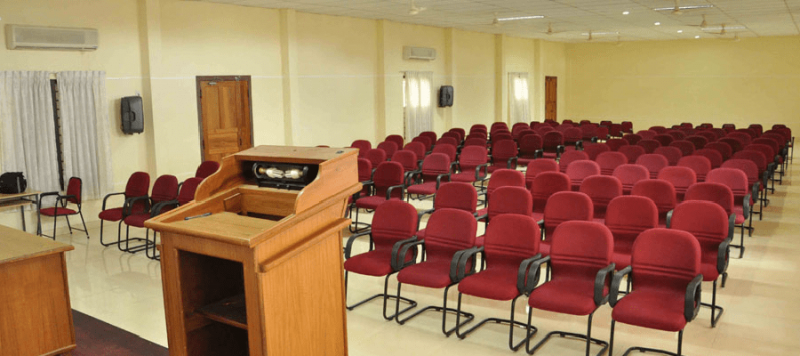 The Seminar Halls at Techno India Group Public Schools are yet another aesthetic addition to sprawling buildings, for important in-house events such as Teachers Orientation, Workshops and Parent-Teacher Meetings.
Cafeteria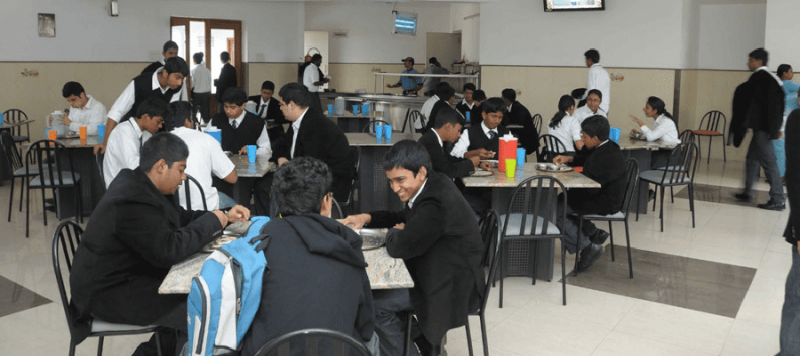 While most students bring home-cooked lunch to school, canteen/ cafeteria facilities are available. The menu consists of healthy items for those who are unable to bring lunch or are simply opting to eat at school.